If you want to gain traffic to your website, good Search Engine Optimization, or SEO, is absolutely critical. The importance of SEO continually grows as more and more business is done online. In fact, 68% of online experiences begin with a search engine, making it hugely important to rank well. For most websites, 53.3% of all traffic comes from organic search. If you want to be successful, you have to have fantastic SEO and outrank your competition. One of the most challenging but most important parts of good SEO is backlinking and also guest posts. What is backlinking, why is it important, and how do you add it? How do guest posts benefit you and improve your search ranking? Read on to find out.
What is Backlinking?
Backlinks are links from a page on one website to another. If someone links to your website on their own, then they have backlinked to you. If you link to their website, you have provided them with an SEO backlink.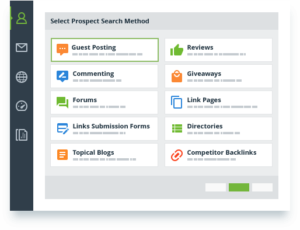 Why is Backlinking Important?
Backlinks to your site almost act as votes in the eyes of Google and other search engines. This is because the more backlinks you have, the more valuable Google considers your content, and the more likely it is to show up on the first page of Google. Google has stated that backlinks are one of the top three factors it considers when ranking content.
How Do You Gain Backlinks?
There are many different methods to gain backlinks, some of which seem easy but will harm you in the long run. So be cautious buying backlinks, and avoid keyword stuffing and other practices which go against a search engine's terms of agreement.
The best way to get backlinks is not easy and takes a lot of time and effort. But the work will pay off. Some of these methods include asking other bloggers and reporters to link back to your site, finding broken links on pages and offering the website owner a working link, and publishing brand new, original content that is valuable to users.
What is Guest Posting?
Guest blogging or posting refers to when a blogger writes content for another person's blog. Generally, bloggers write for companies and other blogs that are in the same industry or under a similar topic.
Why is Guest Posting Valuable?
Guest posting is hugely beneficial to both parties for several reasons. It attracts more website traffic, boosts brand awareness and credibility, and helps build relationships with other individuals in the industry. In addition, guest posts help build backlinks and can allow you to reach a new audience.
How Do You Get Guest Posts?
There are tons of networks and platforms available to help you connect with other bloggers and industry-specific experts. You can find many of these just by Google searching for them. Research blogs within your industry and try contacting the individuals who write them.
As shown, both backlinks and guest posts are hugely important to boosting your ranking on Google and other search engines. Therefore, to be successful in your marketing efforts, solid SEO is essential. If you need help with your SEO and digital marketing, our team here at Web & Internet Marketing can help! Contact us today to see what SEO services we have to offer.