When you're looking to increase your business profitability, you have to utilize tools like Google Analytics. It can aid in giving you insights and other valuable information that can be essential for your business growth.
Google Analytics can provide information regarding your website's visitors, average loading time, pages ranking well, and more. It can even direct you towards where most of your traffic flows from. When you're looking to optimize your SEO or online marketing efforts, here are aspects you need to configure:
Repel the Bots
Studies have found that more than 25% of all traffic originates from bots and spiders, which doesn't bode well for your business. Bot traffic doesn't lead to any sales and doesn't help you network your website either.
However, with Google Analytics, you can quickly sift through the bot traffic and figure out how many actual visitors are landing on your pages. Go to Admin>View>View Settings, where you will find a section called Bot Filtering. It gathers information on well-known bots and spiders and filters accordingly.
Filter Through Spam
When you're looking to get accurate data that you can utilize to make a targeted strategy, you need to filter through spam and any personal traffic. You can filter out traffic from your domain and IP address by going to Admin>View>View Filters and adding a custom Filter. Filter out your IP address and any other IP address you view as personal traffic.
Once you filter through personal traffic, you can start sorting out spam. You need to see all the active hostnames on your website and sort through the ones that are not actively engaging. These hostnames can be bots, and you can filter them out the same way you filter out your personal traffic. You can also find popular spam and crawler sites online to make custom filters against.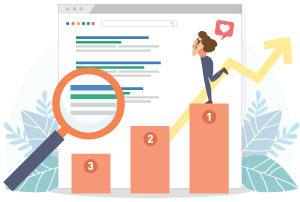 Create Goals
You need to track your metrics and have quantifiable data to achieve your goals. Google Analytics makes it easier to track your goals and see when you have achieved them. Head over to Admin>View>Goals and create a new goal from there.
There are two common types of goals: a destination-based goal and an event-based goal that you can use to track your metrics. Depending on your requirements, you can use a variety of goals to track your progress.
Connect Your Google Analytics to Google Search Console
Google Search Console is a valuable tool for more information regarding organic search, search queries, performance, and more. You can connect these two tools by going to Admin>Property>Property Settings. Once you find the option for Search Console, just tick on the box, and you're done!
Once you connect these tools, your website will improve search appearance, and website crawling will be made easier. The better the crawling is, the higher chances that your website will rank better on search engines.
Using Tracking Codes
UTM tracking codes help track how effective a specific campaign has been. It can direct you towards where your visitors are coming from, where they're going on your website, and what was instrumental in getting them to your website.
You can get started by adding a UTM tracking code for your Google My Business profile. It will enable you to see how many visitors are coming from the My Business profile. When you're looking to configure your Google Analytics the right way, take these tips to help make your journey simpler.
Overall, Google Analytics is a great tool for optimizing your marketing efforts and if you need help in integrating your Analytics account, installing conversion tracking and/or creating custom goals in your account have one of our marketing specialists help you to get the most out of your website.