How Is Your Internet Marketing Strategy Focused?
All marketers want to make their decisions from data they have compiled from several resources. They want to base strategy and spend on solid facts about which campaigns work and which don't. They want to make changes to their clients websites and other digital properties based on a crystal clear understanding on how customers behave and interact while on those sites. They want a rock solid connection between key performance indicators (KPIs) and the data that confirms the success or failure of their goals.
It seemed that making landing pages and more efficient websites was the most direct route on getting good online marketing. However, companies just focused on getting more traffic without analyzing other factors that could bring a website to another level. A common problem with marketers is focusing only on one aspect of the pendulum and not focusing on CRO, or conversion rate optimization.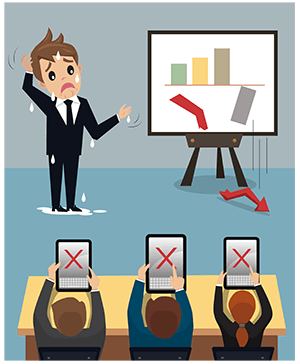 1. Marketing Planning With No Measurement For Success
In designing a marketing plan, countless hours will be made in research using analytics and performance factors that are currently being made. But if at the beginning the plans don't include a discussion on how to measure success with data, the website won't be successful in the long run.
2. Internet Marketing Team Focused On Traffic and Page Views
Imagine this: A company's latest campaign just kicked off, and the page views start to increase. Suddenly there's a rush of excitement, but does this really matter? Who cares if the campaign drove a 25 percent increase in traffic if their conversions are down by 3 percent? Look into analytics that involves campaign performance, conversion rates, A/B test results, and paths or user flows.
3. Marketing Team Builds an Off-Site Landing Page That You Don't Own
Many marketers will create landing pages that are not owned by the client in an effort to corner the client to continually using them. If you decide to part ways, you are back to square one with a low-performing website and money wasted.
The Real Truth Is You Might Need A New Redesign Of Your Website
If your core foundation of your website is not up to par, you will be losing future customers due to a poor web experience. With the speed on which web technologies are changing, it is most likely a website redesign could be one of the best investments to your arsenal of building your business online.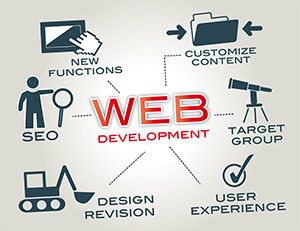 Reasons Why To Redesign Your Website:
Moving to a new and more flexible content management system (CMS).
Adding new capabilities to a company's marketing technology stack (such as personalization, social automation…, etc.).
Creating a new mobile experience with a design that is fully responsive.
Major changes to information architecture or user experience.
Better expand-ability for future changes and additions.
If the look and feel is dated and is impacting a visitor's perceptions.
How To Tell If You Succeeded In Your Website Design
If your company does all these things right, it should show an improvement on conversions. There's no rule for how often you should redesign your website; however, to keep up with web technology advances and design trends, the web design experts at WW Web Design Studios recommend major updates every two to three years and content updates regularly.
There's room for improvement for every website, and you will know when yours isn't working as well as before. The sooner you redesign your website, the sooner you'll meet your marketing and sales goals. Do you want a website makeover? Request a consultation with WW Web Design Studios to learn what our in-house team can do for your business. Find out more information at 888-790-5505.
Follow us on Facebook for the latest updates on website design tips and redesign examples.