Are you considering building your business online and don't know how to start it? When it comes to online business, it does not require any less effort than pursuing entrepreneurship in the offline world. Moreover, before you see any results, you will have to go through a whole process, but starting with this 7 simple steps, you can easily understand and implement on them to get closer to your goal.
Step#1: Laying the Foundation
Before you start working on your online startup business, you need to have four things clear; your target market, the problem you want to solve, the solution, and how you are going to reach your customers. These are the most crucial things when it comes to building an online business, and even though you can grasp this basic idea, it becomes increasingly hard to reach your target market effectively enough to have profitable sales. The internet is ever changing, and not all marketing channels will achieve your goals, so patience and determination this is the most critical step as it will decide the future of your online business.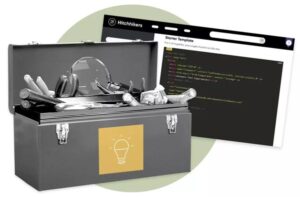 Step#2: Building a Website
Now comes the main part. This is where you will take the plunge of building a website dedicated to the niche you have decided. You need to get a memorable domain, good hosting, a brandable logo and a website that speaks your marketing message as if you were in person. Also, promotions are usually tied around the holidays but can also be tied to company milestones. Once you have your offer ready, start creating content that will provide value to your readers and is directing people towards your offer. You need to write original and unique content that truly offers value to your audience but is also relevant to your niche.
Step#3: Building an Email List
Now is the time to get leads. Once your website is up, you have created an offer, and you have started posting valuable and relevant content, it is time to generate leads. And one of the best ways to generate leads is through lead magnets. Lead magnets are incentives that you give to people in exchange of their email addresses. To create an incentive that you think people in your niche will find useful, it can be an eBook, a short course or anything else that delivers value. Once you have the lead magnet ready, create lead funnels like squeeze pages. These are the popups that you see appearing on the website asking you to join their newsletter. But we are not talking about newsletter here. Getting emails through a newsletter is ancient history, people need more, and that's why you will create a lead magnet. You can create a lead funnel that will incentivize people once they enter their email address. This will slowly start to build your email list which is THE most important part of running your online business.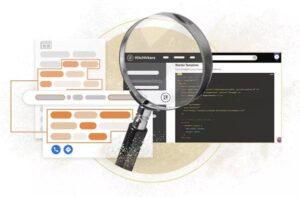 Step#4: Building the Traffic
Now is the time to bring people to your website so you can gather leads and sell them your product. Just like any offline business, your online business will also require promotion to attract people to your website. There are various ways of doing online small business marketing, but the most effective ones include building up social media pages and profiles, podcasting, creating videos/live streams, and using paid traffic funnels like Google Adwords and Facebook advertising.
Step#5: Study What Works Best
Now is the time to study consumer behavior. If you do the steps mentioned above right, you will start to see people coming to your website. Now is the time to study the effects of the different traffic sources and how they react to your offer or promotion. What kind of marketing will get them to take action to buy or schedule your service? So for that, you need to study their behavior and make tweaks to your traffic funnels, your offer and call to actions accordingly. And once you get a winning promotion that is getting sales, now you need to start collecting data on what is your cost per conversion, cost per customer acquisition and click through ratio.
Step#6: Working on Growth
Now that you have the offer that is converting, you need to build more traffic funnels overtime to get more leads to your business; you need to make some changes in your offer to further perfect it and start doing split testing. If you don't know split testing, it is a process of creating different versions of same offer with different images, call to actions or other essentials and see which one is converting more. So by this time, you will get an offer that will be converting better, and you will now have a real online Business.
Step#7: Scaling Your Business:
You do not just have to build an online business and then survive, you need to thrive, and for that, you will have to go beyond your comfort zone and expand your online business. Now you will have to take the processes that you followed to increases your audience and get more sales and follow them to expand your business further. You can hire someone else to work on those processes so you can step aside and get passive income. This way, your business will keep getting expanded, and you will not have to work on it anymore.
So these are some of the steps you can start taking into consideration to building your online business. By the time you reach step 7, it should be getting you a decent income. Just make sure to stick to these steps, and you will soon start seeing results!